Sports Results




In this section...
Morning Fun Run at Sheringdale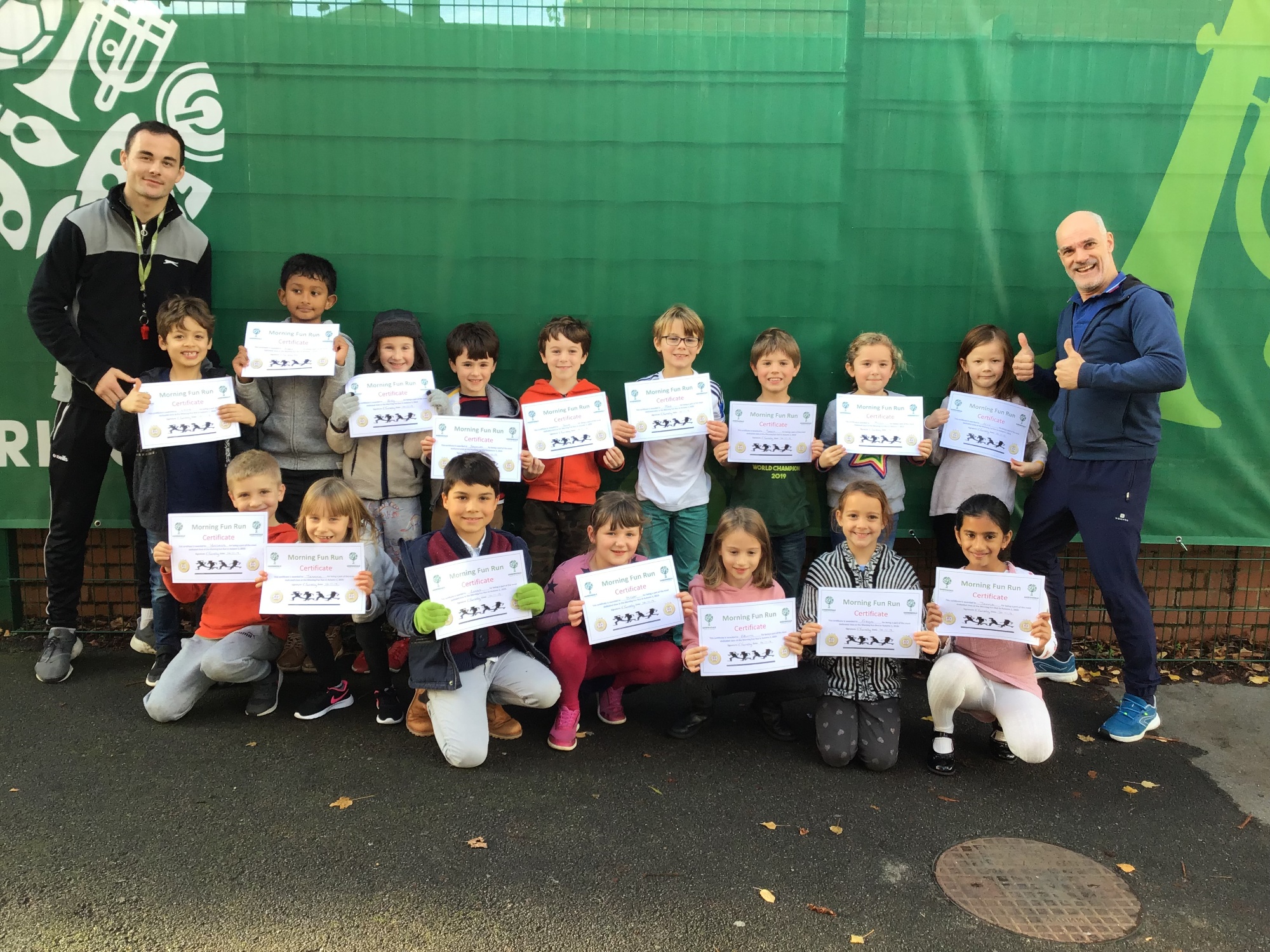 The D&G Wandsworth School Cricket League 2017
The Year 6's took to the field for six weeks of league games. Those schools that finished within the top two of their group would then progress to a playoff afternoon which crowns a winner. Sheringdale, having won the Year 5 competition the previous year, were amongst the favourites to win. So to lose our own opening game against Honeywell was certainly a disappointment, with a final score of Sheringdale 274 v 276 Honeywell. The following week Sheringdale was to draw against Allfarthing due to rain calling off play. Week three we had to forfeit to St. Thomas's Battersea as that was the week of the Year 6 residential at PGL. After three games and no wins things were not looking good for Sheringdale. The 7th June saw Sheringdale compete against St. Thomas's Clapham and with a final score of Sheringdale 310 v 230 St. Thomas's Clapham. Week 5 came and our opponents were The Roche. Whilst they were a technically skilled team, ultimately our strength advantage told out and secured us a win of Sheringdale 288 v 211 The Roche. The final league game saw us pitted against Trinity St. Mary's. The score finished Sheringdale 306 v 272 Trinity St. Mary's. This meant Sheringdale finished second and was through to the semi-finals! The 28th June arrived and our semi-final match was against Belleville, who finished first in their group. Our eight overs saw us score 264 for 4 wickets; Belleville scored only 241 runs. The final was against Honeywell: the team that gave us our first loss! Despite losing just three wickets, we could only manage a total of 248. After a shaky start, which saw Honeywell at 212 after two overs compared to our score of 200, the team turned the corner and submitted Honeywell to a period sustained pressure from our bowling. The following six overs saw us take three wickets and give away a meagre four boundaries. As the dust settled after the final ball, the final results read Sheringdale 248 v 228 Honeywell. We won! Credit to Mr Hill for running the cricket club; the respective parents who gave up their time to provide lifts. Finally, the biggest congratulation of all goes towards the team: Shiv, Christian, Tom, Joseph, Jacob, Niki, Noshairwan, Iain, and Niki. Their talent, hard work, and sheer tenacity was crucial to their success, and they are a credit to both themselves and the school. To win this competition is both a fitting send-off to their time at Sheringdale and thoroughly deserved. Mr Rickner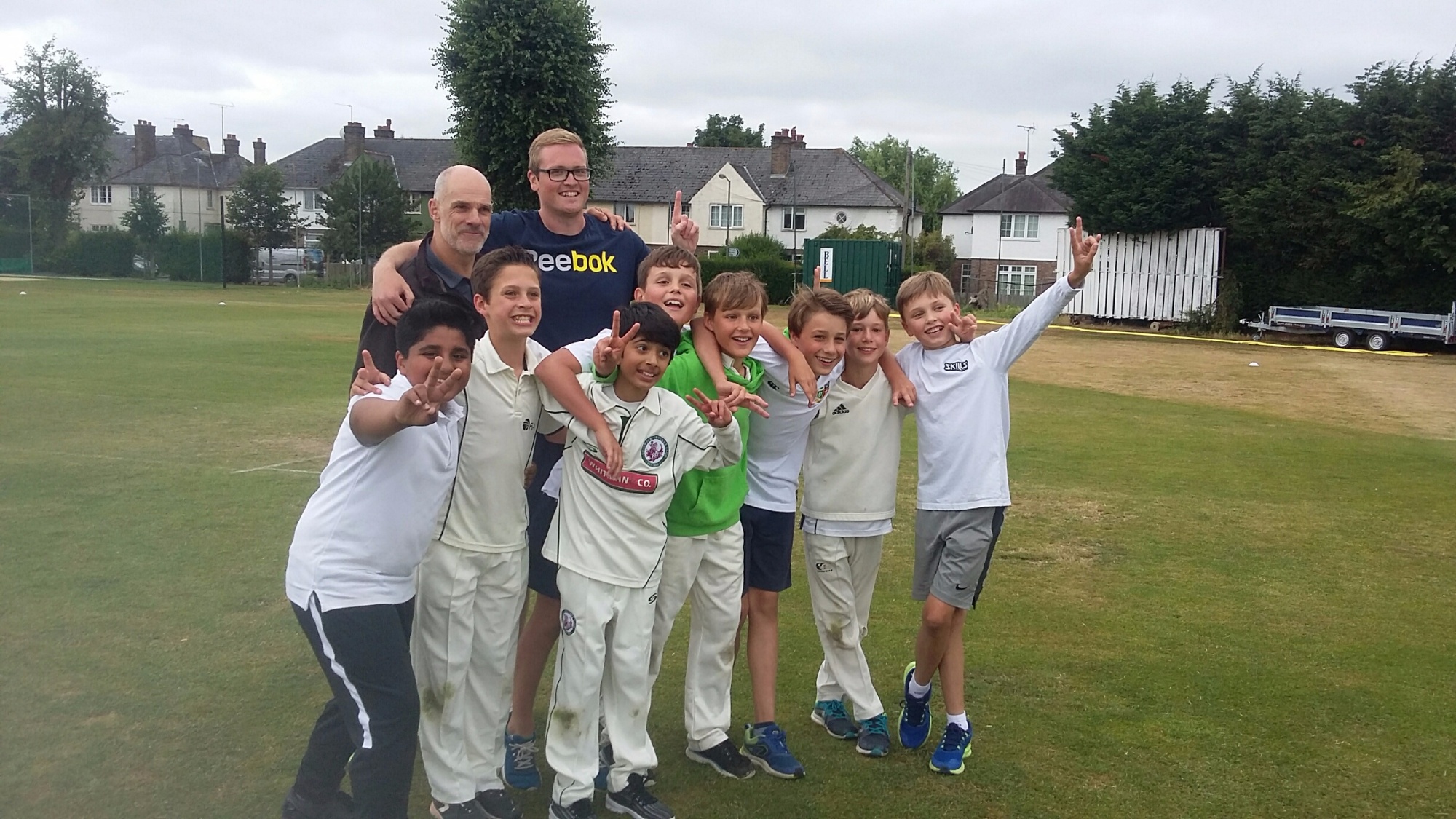 ASDA Kwik-Cricket tournament - Year 5
On the 26th June, the Year 5 cricket team represented Sheringdale at the ASDA Kwik-Cricket tournament. In our group of four, we unfortunately lost the first game but won the following two. Despite finishing second in the group, only the top team from each could progress. As a nice gesture from the organisers, each team that finished second was arranged a game against each other. We won this game, with the opposition coach informing us we took more wickets in that one game than they had lost in their previous three. Clearly, our group had been very tough! With three wins out of four, it was a very positive experience for the team and shows good signs for next year when the team should be challenging for silverware. The team was: Tom, Charlie, Aiza, Ayaan, Soren, Amelie R, Jimmy, and Daniel N.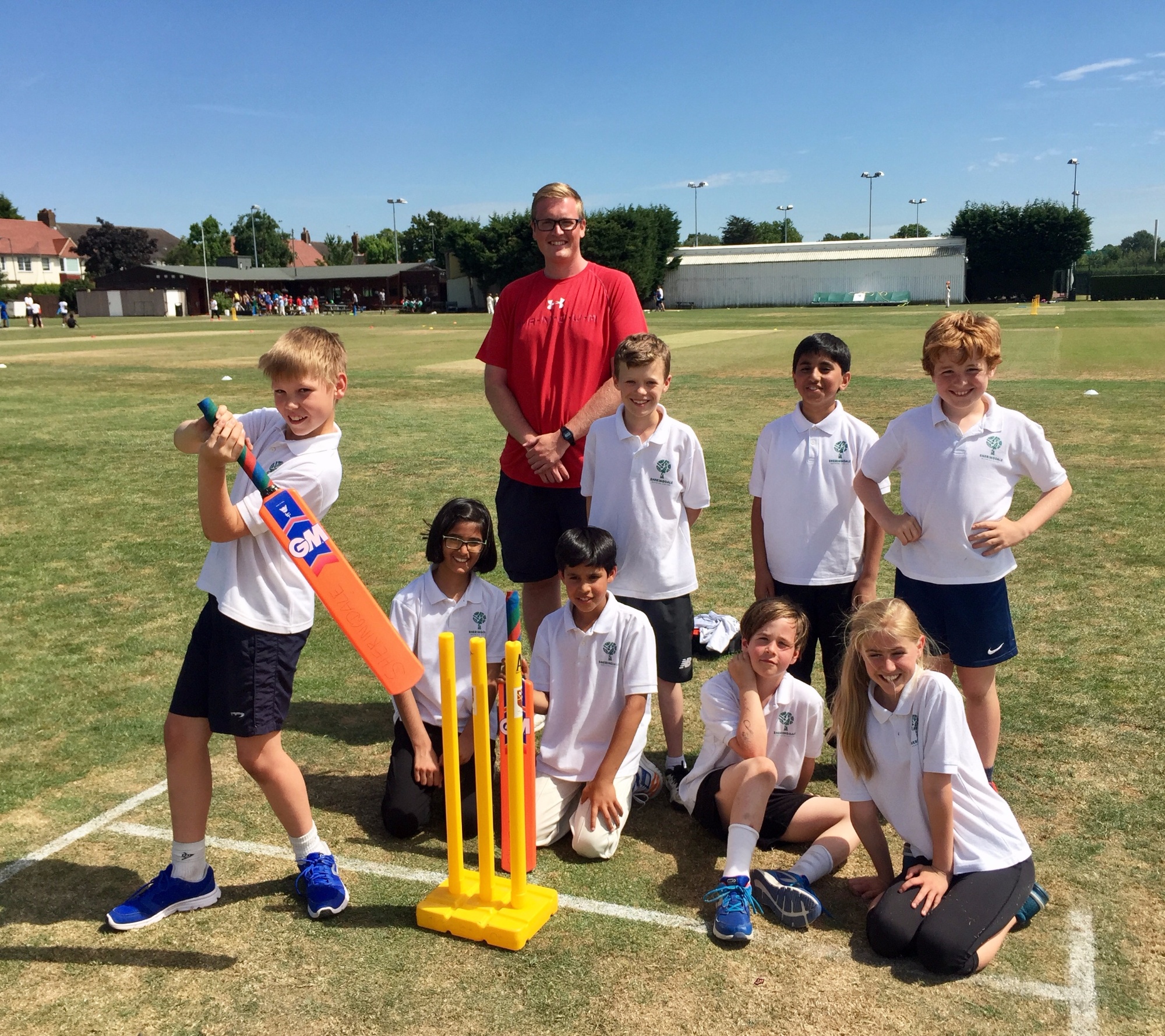 Year 5 Football
On the 19th May the Year 5 football team ventured down to the Aspire centre for the annual Wandsworth Year 5 District Schools Tournament​ in a team featuring Tom, Daniel, Aiza, Charlie, Soren, Ehsan, Ayaan. Despite winning our first game 1-0, we would unfortunately proceed to draw the next two games 0-0 and 1-1, which was not enough to secure progression from the group. Still, to remain undefeated is a very impressive feat in itself and the team have much to be proud of. They should look forward to next year and pushing on into the playoffs."